After updating my FT100, see FT100 MLU, Murphy attacked. The PTT switch inside the mike started to act weird, just as I was on holiday and operating /A from Denmark. Of course, I didn't expect a switch failure and thought it was RF getting into the transceiver. After some Internet research it became clear that this PTT switch failure is a common FT100 failure. One solution is to order a replacement switch from Yaesu, which apparently is still possible (at least in the US). Alternatively you can buy a new mike from Ebay for little money and upgrade to DTMF along the way (the FT100 was sold in Europe without DTMF mike). That's where things get interesting.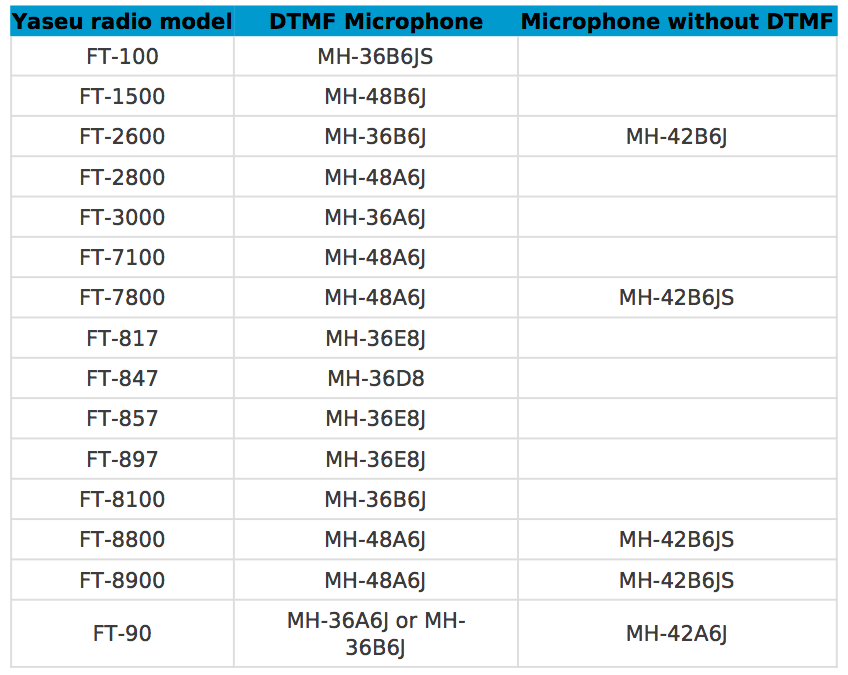 The FT100 uses the MH-36B6JS mike, and only the FT100 uses this type. The type commonly found cheap on Ebay is MH-36B6J. Well that's nearly the same, isn't it. Googling revealed that the differences lie in some resistor values. I found the following diagram where the author has corrected resistors R116 and R117 to make it work for a FT-100.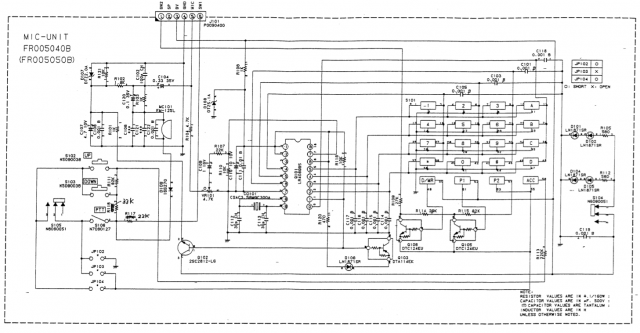 Note that diode D109 makes the mike mute when PTT is not pressed. If you use VOX, remove this diode and connect the anode side to ground. So buy a MH-36B6J, modify it and off-you-go… Unfortunately this involves two very small SMD resistor replacements, an impossible job without the proper equipment.
I was lucky to find the correct type from an US Ebay seller. But beware, the alternatives, i.e. without the 'S' simply don't work. I tried it myself and ended up sending the item back.
There's one alternative left: buy the MH-36B6J and use it as an expensive PTT switch replacement part. But that's stupid…